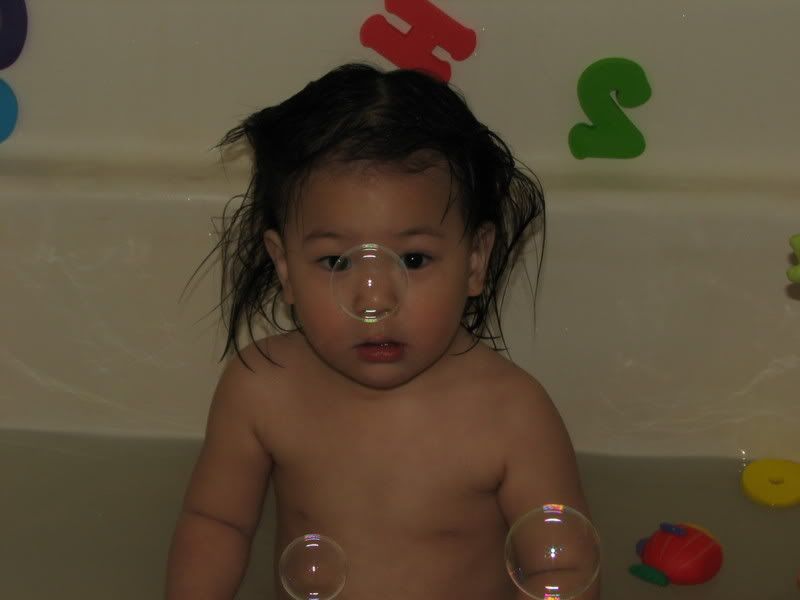 ...was one of those days that I felt pretty unproductive and therefore left me feeling like a bad mom. It ended well however. KG put Flower in the tub shortly before going to karate. I ended up in the bathroom with her, blowing bubbles for her enjoyment. I was quite pleased with myself because, being the photo whore that I am, I was able to blow the bubbles, then hurriedly take a photo to capture those magical moments! Not an easy task when trying to blow the perfect bubble and get the perfect photo, all while trying to keep the bubble juice off the camera! I spilled an entire small bottle and half a very large bottle...but I got the perfect photo...lots of them actually!! :o)
She was also treated with a Popsicle in the tub which turned the water a nice pink hue!
I also got a lot done, making a yummy shepherd's pie for dinner, putting all the laundry away from the day before, and vacuuming most of the house.